Spending thousands of dollars on a single sport for a child only to see that child get burned out in 3 years, is that a quality time and financial investment?  Unfortunately a large percentage of parents all around the United States have bought in hook, line, and sinker into this horrendous brainwashing.  The Tulane Institute of Sports Medicine has seen the surgical curve for overuse injuries drop from 18-20 year olds, to 12-14 year olds.  Why is this happening?  Because kids are being wrongfully told they have to compete in one sport only from the age of 6-8 and up.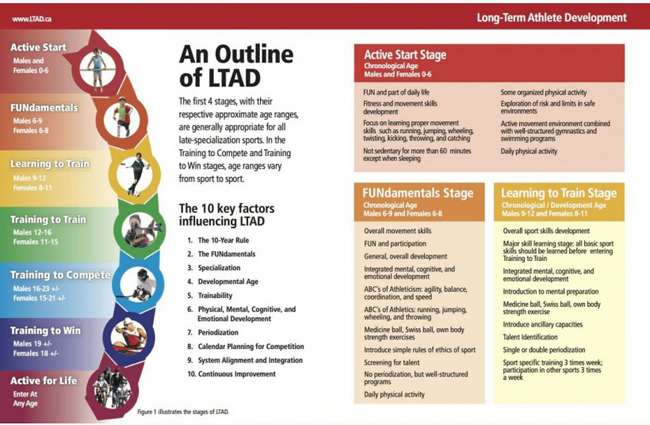 When we are talking about long term athletic development, sports specialization does not occur until after puberty.  Children are still learning fundamental movement skills to achieve basic strength, balance, and stability.  Not to mention their mental capacity to focus on more intense competition is also still being developed.  Youth sports has become a big business and has lost its focus on creating a well rounded, athletic child.  The importance to win now and forfeit learning has become ingrained way to early in a child's life.
What can parents do to reduce this one sport win now pressure?  Sign your child up for multiple sports while they are young and let them decide what they enjoy.  All of the top professional athletes played a variety of sports growing up.  It was not until they reached junior high or high school they began to specialize more, and even then they starred in multiple sports.  Do not let the pressure of coaches who want to line their pockets be the deciding influence on your 9 year old.  Registering them for exercise classes at your gym/health club is another great way to show them alternative healthy activities for those not interested in specific sports.  Learn To Move Academy is developing a system for individuals to purchase so children learn these fundamental movements at home.  Finally make sure they have fun.  Learning winning and losing is important and not everyone is a champion for the season, but having fun in the process is vital to returning for more seasons.
Matt Peale is an NASM certified personal trainer since 2008 and works with youth both as a trainer and partner in Learn To Move Academy.  Email Matt at mpeale@ltmacademy.com with any questions and comments.